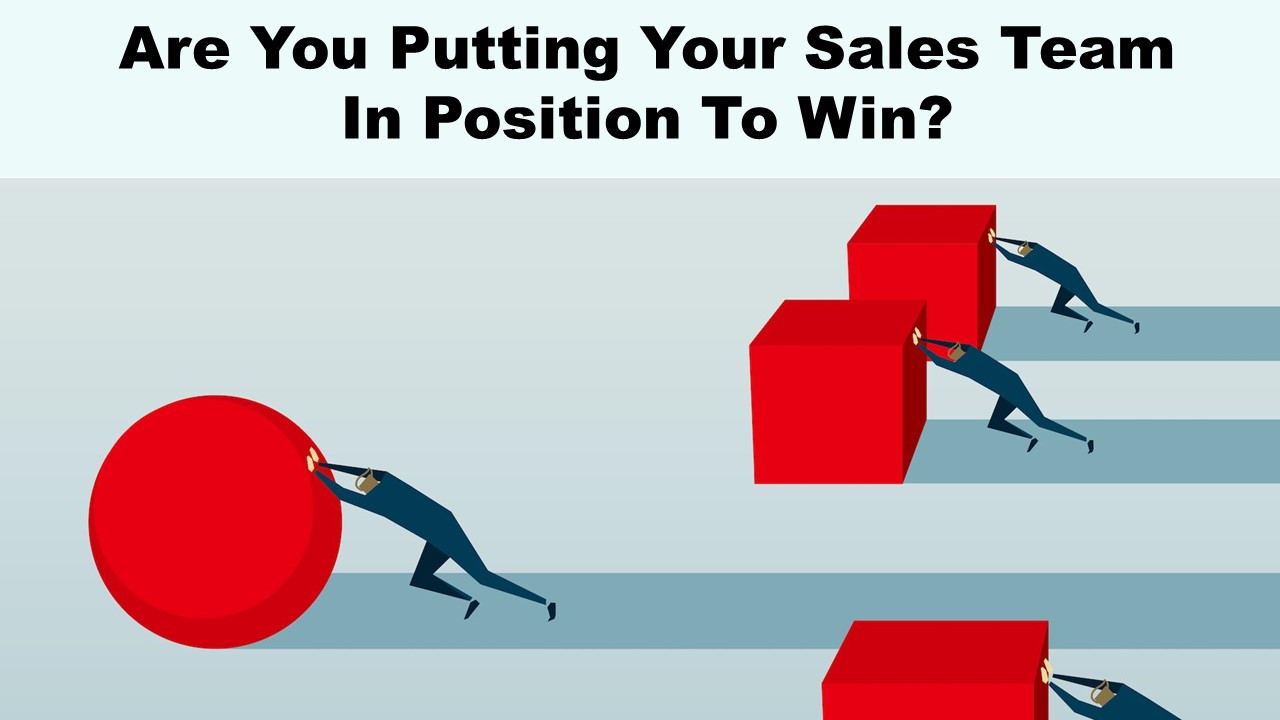 It's not just a team development issue:
Some of the messages you work hard on, are not important to the customer.

Some of the messages which are important to the customer, you don't work hard on.

Some of your key messages are also key for the customer, but the sales folks don't have the sales weapons they need to win that message battle.

And last, but certainly not least, the customer enters the decision process with perceptions that are not favorable to your company.
Marketing often is rightfully focused on the brand, but branding does not win you deals. Sales tools do. These are studies, videos, fact sheets, partnership profiles, reference articles, and dozens of other kinds of materials a sales person can use during presentations or around them to drive messages home and prove it! Perception Influence programs also help you win deals. These are all about pushing great content that sell your desired perceptions out into the influence channels your customer decision leaders are tuned into.
My sales team lacks the time and skills to build high quality sales engagement collateral and my marketing folks don't really understand what it is they need or how to go about professionally producing it?
Chances are you have no video strategy or its ineffective
Chances are your standard PowerPoint needs a major makeover
Chances are you have ROI, and "Why Us" stories all around you, you just have to pick them up and package them
You need to confront common customer concerns on product capability, project execution, support experience, and company stability, with an avalanche of reference material that takes those concerns away and keeps them away
If there is a consulting world driving RFP's and blocking your ability to engage with the customer, then you have to be their source for high quality decision path materials
The list goes on and on
Following a Comprehensive Lost Business Analysis we can develop a proposal to define, assist, or lead a Sales Weapon program that within months and perhaps weeks puts your sales team in a completely different messaging position with the customer. And we can help you implement an outbound content marketing strategy that changes your starting position in every deal.
Contact us for a free situation review. You are a phone call away from dramatically changing your understanding of what kinds of sales tools you need to be producing and how you can more effectively influence the market.