BUILDING THE WORLD'S BEST SALES TEAMS 
Scott Martiny has been CEO of two companies, one a startup.  He has also held positions that involved leading, sales, support, project management, product management and development teams.  His current company Finding Winners is a consulting company which executes initial Lost Business Assessments with clients and then offers follow on programs which can assist companies in evolving their sales, marketing and customer engagement efforts.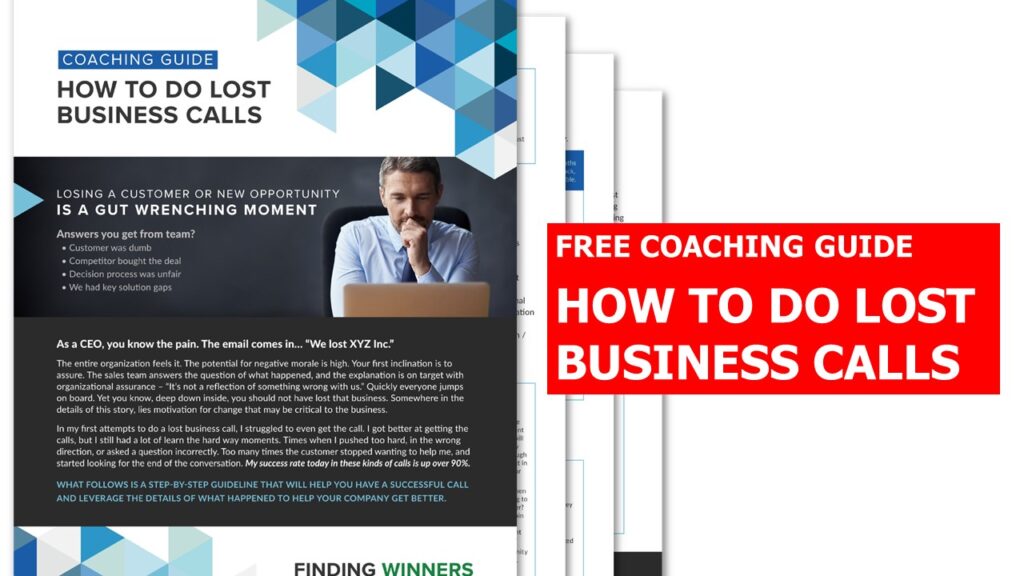 With Finding Winners, you don't just hope… you know. Contact us for a free situation review and our free Coaching Guide – How to Do Lost Business Calls.