You found the perfect person for your open sales or customer care position. The starting date is set, the offer letter is signed. You and the new person joining the team have high aspirations. And what happens next?
The next offer letter you send out contains a paragraph that lets them know they are going to Top Gun as part of their start up program. And they will be going with someone in the team who has already been through that process. It's about sharpening up their customer engagement skills while they go through the internal knowledge program, have some fun, and see how others approach sales or customer care situations. It will be live customer situation simulations with professional coaches and their buddy. Challenging for sure, but an incredible warmup for the real thing that lies ahead.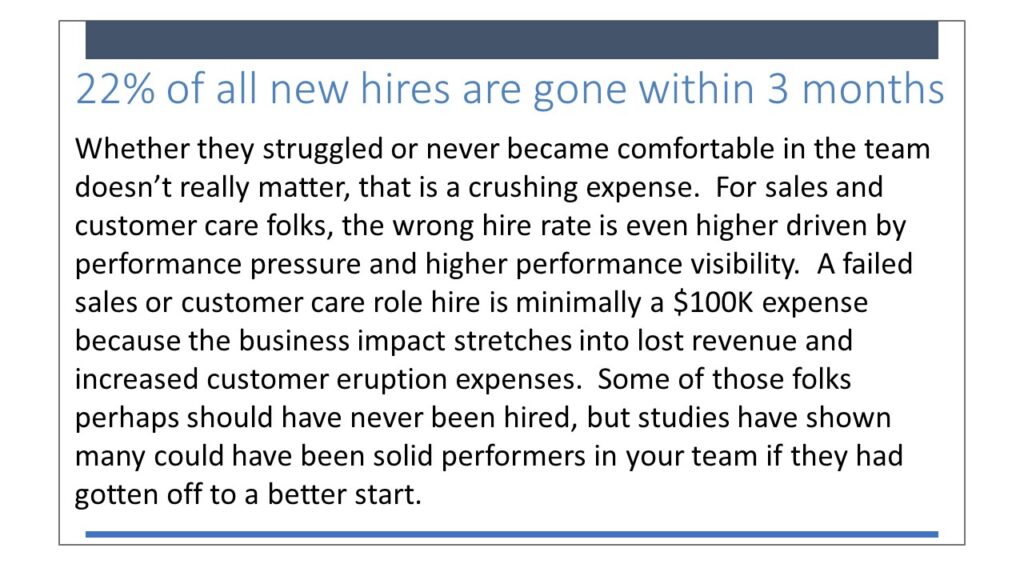 Hiring winners today is a more and more challenging task. There is also a whole lot more raw talent out there to hire then there is experience. You have to have a Top Gun type program for both hiring classes.